A new door may not sound like the sexiest addition to your house, but it's one of the financially savviest. homeowners who install a steel door can expect to recoup nearly 97 percent of the cost when the home sells.
Exterior work on a property, from new siding to replacing windows, dominate the list of projects that offer the biggest bang for your buck. They offer the largest return because a potential home sale can be made or broken on the exterior alone, real estate agents say.
So does a steel door really make that big of an impression? Not necessarily, but it improves security and offers energy savings through better insulation. That's the other reason exterior projects also push up the value of a home — they tend to be practical. Unlike adding luxurious finishes to a kitchen that a new owner may not adore, new siding or new windows generally appeal to any buyer.
Although home exterior projects may deliver a greater return on investment than interior remodeling, all of the 35 home improvement projects listed in the survey returned value this year, thanks to rising home prices that exceeded increasing construction costs.
National average cost: $155,365
Return on investment: 71.8 percent
A new first-floor family room and a second-floor bedroom with bathroom in this two-story addition, but any addition of square footage will add value.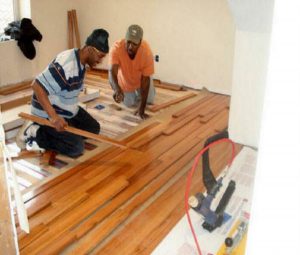 National average cost: $16,798
Return on investment: 74 percent
Update an existing 5-by-7-foot bathroom and replacing all fixtures, including installing a porcelain-on-steel tub with ceramic tile around it, new shower, standard toilet and new tile floor.
National average cost: $62,834
Return on investment: 77.6 percent
Buyers are definitely impressed by finished basements, include in its cost a 20-by-30-foot entertaining area with wet bar and a bathroom. However, finishing your basement may not necessarily add value in an appraiser's eyes, as an appraiser typically counts living space above grade only.
National average cost: $18,856
Return on investment: 82.7 percent
A minor kitchen remodel consists of replacing cabinet fronts with raised-panel wood doors and drawers, along with new hardware; replacing wall oven and cooktop with energy-efficient models; replacing laminate countertops; installing a mid-priced sink and faucet; and repainting and replacing flooring.
The kitchen is always a good place to invest money, because it's the heart of the home.
"Whenever I take buyers to look at a home, we spend most of the time standing in the kitchen, sitting at the table, getting a feel for how this kitchen will fit into your lifestyle," he said. "It definitely adds value. Just be careful not to overdo it."
A major kitchen remodel, meanwhile, would cost $54,909 and has a 74.2 percent ROI.
National average cost: $49,438
Return on investment: 84.3 percent
Converting an attic to a bedroom, especially when you can also add a bathroom, adds value in the same way as a two-story addition. While it will not add to the square footage of the overall home, it does add another bedroom. That puts a home in another category, allowing sellers to charge more.
National average cost: $13,378
Return on investment: 87 percent
While fiber cement siding is typically tougher and more fire-resistant than vinyl siding, it is significantly more expensive. Other siding replacement projects also came in strong. Vinyl siding replacement costs about $9,978 and has a 78.7 percent ROI; foam-backed vinyl siding replacement costs $14,236 and has a 78.1 percent ROI.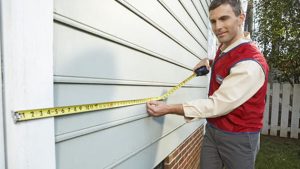 National average cost: $9,539
Return on investment: 87.4 percent
Only two years ago, wooden decks recouped about 70 percent of their value, having dropped during the recession. But with the economy improving and outdoor spaces becoming more popular, buyer interest is again piqued by a quality wood deck out back. The cost assumes a 16-by-20-foot deck with built-in bench and planter, stairs and railings.
A composite deck will also pay off, but not quite as much. A composite deck costs about $15,437 nationally and has an ROI of 74.3 percent.
National average cost: $1,162
Return on investment: 96.6 percent
Because of their low cost and durability, adding steel entry doors typically offers the highest return on investment of all home improvement projects.